Now our days are shortened by the winter darkness please be more vigilant on the roads and we advise everybody to take extra care when travelling to and from work. We would also like to take the opportunity to remind all officers and office staff that during this Christmas and New Year period we are only taking urgent holiday requests.
At Security 247 Limited, we priorities every aspect of your safety. We are closely monitoring any changes and development, remaining resilient as we assist you in protecting each other against COVID-19 and adapting to changes in government guidelines. We are completely compliant with the restrictions. Our policy is as follows:

– As an employee, you are obligated to inform Security 247 Ltd immediately if you have any COVID-19 symptoms or you have been required to self-isolate at home.

– You must inform Security 247 Ltd at the start of your self-isolation period and the predicted end date of your self-isolation. The obligation to determine the isolation period correctly is your responsibility as an employee.

– You must call the control room as soon as possible and notify us by email or text.

– You must also abide by any requirements requested by the client, venue or venue.

– In the case of self-isolation, you may not be able to work if you cannot work from home. Please raise this with us.

– You must wear correct PPE at all times while at work. Wearing a mask is mandatory.

– You must adhere to social distancing guidelines while at work – keep 2 metres apart.

– Maintain good hygiene practices – you must wash your hands and use anti-bacterial hand gel frequently.
Public safety is our number one priority. Pay attention to your senses and instincts when on shift. For example:
• Sense of smell – a fire may be detected before you see it.
• Wear correct safety wear, high vis jacket so you are easily seen whilst out on patrol during the night. Make sure to carry a torch and use it appropriately.
• Wear the correct footwear
• On many sites, it may be compulsory to wear a hard hat on a construction site.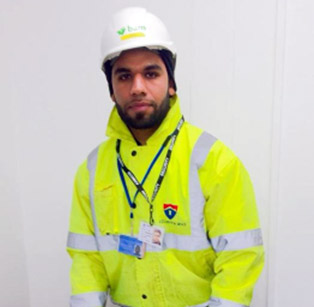 ACT Awareness e-Learning App
The ACT app has been designed to provide
nationally accredited corporate CT guidance. It helps us to better understand and mitigate against current terrorist methodology and is therefore very valuable
to our industry.
To register please visit:
• Work opportunities:
Currently, there are lots of opportunities for overtime should you wish to partake.
We will also be increasing our workforce due to demand. Please feel free to refer any high-quality officers to the Recruitment/HR Department.
• Your voice matters:
If you have any exciting ideas on how we can improve our services or your experience with Security 247, please send them to our head office address. We also have a 'suggestion box' at head office, please feel free to use this when you are visiting.
• Open door policy:
We have an open door policy at Security 247. If you have any worries or concerns, then please contact our HR manager. Whether on a personal or business level, feel free to contact us in confidence.
Our Awards and Accreditations
As an SIA Approved Contractor, we are proud of our wide variety of accreditations and incorporate them into our standards which are emulated by our staff. Our vigilant, thoroughly trained and fully qualified SIA licensed operatives are thoroughly vetted as per BS7858 standards and are available to deploy on a 24-hour demand, ensuring that we can offer a solution to meet all of your security needs.
Below is an overview of the accreditations that the business has attained: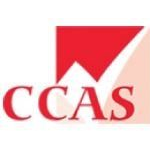 ISO 9001 is the international standard for the quality management of systems. It demonstrates a business' ability to provide quality services and products to meet the needs of its clients.
Security 247 Limited holds ISO 9001:2019 for security guarding and key holding services.
Security 247 Limited holds SIA Approved Contractor Status for the provision of Security Guarding and Key Holding services. ACS is an assurance of quality for private security companies.
CHAS (The Contractor Health and Safety Assessment Scheme) ensures that contractors are compliant across different areas of risk management and mitigates risks across the supply chain. It demonstrates that Security 247 Limited meets the required health and safety standards.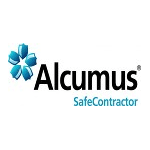 Alcumus Safecontractor is the UKs leading health and safety accreditation which demonstrates that contractors are working to a high health and safety standard. Security 247 Limited is proud to hold this accreditation.